"Attention: Salon Owners Looking For The Best Salon Software…"
"Who Else Wants Stress Free Salon Management!"

"Discover How You Can Have More Free Time And Make
More Money In Your Salon Business!"
Salon owners all over the country are discovering how easy it is to manage a Salon with Hairmax Salon Software. Now you can too – for FREE! Simply follow the directions below to claim your FREE HairMax Salon Software 30 day (fully functional) trial.
To download your FREE 30 Day Fully Functional Trial just choose your situation by clicking on one of the links below.



"What Best Describes Your Situation?"
>> CLICK HERE For Growing Salon that is looking to be more Organized and Efficient <<
>> CLICK HERE If Opening a New Salon and Looking for Salon Software <<
>> CLICK HERE If Already have Salon Software and looking for something better <<
>> CLICK HERE If Looking to Grow my business with a Salon Software package <<
>> CLICK HERE If None of the these situations apply to me <<

HairMax Salon Software Benefits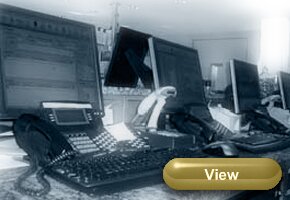 The HairMax software is designed to give you the best information available when it comes to retaining your clients. It contains a phenomenal client retention report that will breakdown who is losing clients, why they are losing them and where you should focus your efforts on making improvements.
Watch Video Here
to See How HairMax Works
Steve Sampson's Blog
The Cheapest and Best Advertising – Are You Using It!
If you ask any salon owner today "Where do most of your new clients come from?" without a doubt most will say "just word of mouth". But if you ask the all-important question "What are you doing (today) to improve this Word of Mouth advertising?"...
Once You Do This – Your Stress Level Decreases!
It's really amazing the level of STRESS people experience every day. You can actually hear it in the person's voice (if you just listen for it). And judging by today's fast-paced world – it doesn't look like stress levels are going to...
Real-Life Psychological Barriers to Salon Success!
I just returned from a 5-day conference on Human Psychology and I wanted to give you the "cliff-notes" version of the lessons that I learned. I have to tell you…it was mentally draining and sitting in a conference room from 9am to 7:30pm everyday…...
Becoming a Pro!
Ok, I've been getting a lot of requests for the reprinting of my "Becoming a Pro" post that I did last year. I read it over again…and it's more appropriate this year than last year. For all you salon owners that need...