HairMax Salon Software Benefits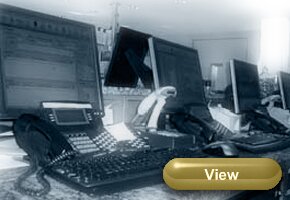 The HairMax software is designed to give you the best information available when it comes to retaining your clients. It contains a phenomenal client retention report that will breakdown who is losing clients, why they are losing them and where you should focus your efforts on making improvements.
Watch Video Here
to See How HairMax Works
Steve Sampson's Blog
Training Your Team
Training is an integral part of being a manager, but it's never easy and it's often cut-short, but it is absolutely necessary to get a strong team up and running. If you have trouble training or just want to get it down a bit better, check...
The Key To Communication
In our profession communication is key. Yes, this is true in all professions, but we are constantly jumping between clients, our stylists, and often vendors and if we're marketing well other business owners. We need to practice clear, effective...
Creating A Consultation
No one is perfect at every aspect of the business, but that doesn't mean we don't want to be. If consultations are an area you need help with, check out the article below that has some wonderful tips to set up a fantastic consultation. It...
Ingenious Infographic
If you're anything like pretty much every other stylist/ salon owner you're getting make-up questions along with the hair questions. If not, then its always an area that you can be more knowledgeable in than the client to draw them in again....
.
Why Choose HairMax Software?
When buying a salon management system, you are not just buying a tool to run your business, but committing to a software company that will support you in your efforts to make your business as successful as possible. Continue reading →
What Others Say about HairMax