Download Your Complimentary Salon Software Report
HairMax Salon Software Benefits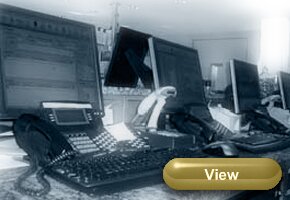 The HairMax software is designed to give you the best information available when it comes to retaining your clients. It contains a phenomenal client retention report that will breakdown who is losing clients, why they are losing them and where you should focus your efforts on making improvements.
Watch Video Here
to See How HairMax Works
Steve Sampsons Blog
The Money is in the…[fill in the blank]
The subject line is referring to a old adage that marketers have long believed to be true.  When it comes to business (and that includes the salon business) the saying goes "The money is in the list"…meaning the client list. And with...
Why Client Photos Are Worth More Than a Thousand Words…
When potential new clients are looking for a change…from their existing salon…they often go to the Internet to do a little research.  I mean, when you think about it, it's the most anonymous way to see what you might be missing out...
An Automated Marketing Robot for Your Salon
Chances are that you may have heard recently of a product called Demandforce.  It is a widely publicized email marketing and appointment confirmation product retrofitted to work with salon software programs like HairMax.  It also has some social media...
Shined Shoes save lives…
At the end of last year, we lost one of our truly great leaders.  That man was General Norman Schwarzkopf.  You might remember that the General was the coalition leader during the nearly casualty-free Iraq war.  Yup, the one all about oil…that...
.
Why Choose HairMax Software?
When buying a salon management system, you are not just buying a tool to run your business, but committing to a software company that will support you in your efforts to make your business as successful as possible. Continue reading →
What Others Say about HairMax