HairMax Salon Software Benefits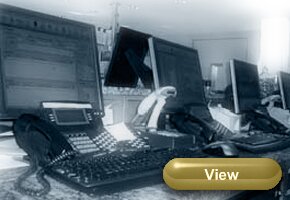 The HairMax software is designed to give you the best information available when it comes to retaining your clients. It contains a phenomenal client retention report that will breakdown who is losing clients, why they are losing them and where you should focus your efforts on making improvements.
Watch Video Here
to See How HairMax Works
Steve Sampson's Blog
A Stylist Who Gets $375 for a Men's Haircut…
When was the last time you raised your prices…six months ago…a year ago…two years ago? I spoke to a salon owner just last week and she said 4 years ago!  Really?  I asked her if she was trying to go out of business.  She claimed she wasn't. ...
Where Most Salons Are Really Missing Out…
Ok, I know…it's been a while since you last heard from me.  For the past six months, I have been holed up in my bunker trying to develop the "next big thing" for the salon industry.  I figure that I have been at this now for almost 26 years. ...
The Best New Client Thank You Program I Found
As you know, I'm always on the look out for great ideas.  I certainly don't come up with all of them myself…that's for sure. Well, this one really caught my eye and I wanted to pass it along to you. No matter how good you think your salon...
20 Things You Need to Know About Gift Cards…
If you haven't thought about how you can use Gift Cards to your salon's advantage yet…now is the time to get on it. Over 80% of Gift Cards will be purchased between now and December 25th.   Gift cards are becoming a bigger part of...
.
Why Choose HairMax Software?
When buying a salon management system, you are not just buying a tool to run your business, but committing to a software company that will support you in your efforts to make your business as successful as possible. Continue reading →
What Others Say about HairMax