HairMax Salon Software Benefits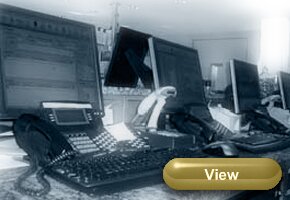 The HairMax software is designed to give you the best information available when it comes to retaining your clients. It contains a phenomenal client retention report that will breakdown who is losing clients, why they are losing them and where you should focus your efforts on making improvements.
Watch Video Here
to See How HairMax Works
Steve Sampson's Blog
Standing Ovation
This is an industry where we are on our feet all darn day. We stand from the beginning of the shift to the end, with precious few breaks in between. In order to stay comfortable- and support our health while doing so, there are some tips we can keep in...
Operation- Blow Out Perfection!
Having strong blow-out technique is indispensable for a stylist, so we can always brush up on our blow outs! We've got the guide to perfecting your blow-out skills vetted by an industry pro here! Remember that different hair types require slightly...
Beauty Sleep Secrets
If your clients are looking for the low-down on how to make their hair healthier even when they sleep, we've got the tips to make that dream a reality! First and foremost, make sure to tell your clients to go to bed with dry hair. Wet hair, when...
Catcher's Crazy New Trend!
Believe it or not beauticians have found their way onto the baseball diamond! It may seem silly, but baseball players, specifically catchers, are using nail polish to signal things to their pitchers! I think you'll be surprised how intricate the...
.
Why Choose HairMax Software?
When buying a salon management system, you are not just buying a tool to run your business, but committing to a software company that will support you in your efforts to make your business as successful as possible. Continue reading →
What Others Say about HairMax