HairMax Salon Software Benefits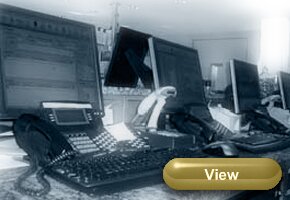 The HairMax software is designed to give you the best information available when it comes to retaining your clients. It contains a phenomenal client retention report that will breakdown who is losing clients, why they are losing them and where you should focus your efforts on making improvements.
Watch Video Here
to See How HairMax Works
Steve Sampson's Blog
A Hair Washing Review
Everyone learned how to wash hair in beauty school, but are you still doing it right? It's one of those things we take for granted, but when we do it right we can tech or clients to do so as well. For example, how many of use remember to rinse in...
Stylist Fashion- What Are You Saying?
Being a stylist is an interesting position. You are a professional, and your work can get messy, but you have to stay on top of both you hair style as well as your fashion sense. Why? You as either a stylist or owner need to project the beauty your clients...
A Look You See In Movies
If you're looking to add a new and wonderful cut to your repertoire or maybe to unite your team in a hair training exercise, we've got a style for you. Linked here is a fun, breezy style stylist Tyson Daniel calls the "Heidi". This is...
The Best Bangs For Your Client's Face
It can be hard to figure out the best bangs for your client. You have to figure out what fits their face, their style, their personality and so forth. Linked below we have some of the most common styles of bangs and what kind of face/ persona that they...
.
Why Choose HairMax Software?
When buying a salon management system, you are not just buying a tool to run your business, but committing to a software company that will support you in your efforts to make your business as successful as possible. Continue reading →
What Others Say about HairMax