HairMax Salon Software Benefits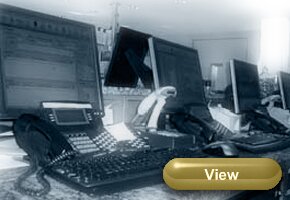 The HairMax software is designed to give you the best information available when it comes to retaining your clients. It contains a phenomenal client retention report that will breakdown who is losing clients, why they are losing them and where you should focus your efforts on making improvements.
Watch Video Here
to See How HairMax Works
Steve Sampson's Blog
Pricing Highs And Lows
If you're having trouble figuring out pricing for highlights and lowlights, as in, how do you charge for a premium service without your clients feeling like they're getting charged a premium price, we've got a useful pricing guide for...
Parting Perfectly
Where to place a part can be hard to figure out, which is why we've got a great guide with full and instructive pictures to help you, your stylists, and your clients know where and how to part perfectly. Giving a round face a centered part, for...
Dreading Dread Locks
Dread locks are an interesting aspect of our business. They are hard to care for, hard to grow, and often hard to charge for- but if it's a style you want to take advantage of, we have a guide for how to first build dreadlocks from extensions and...
Gamify Your Salon
What does it mean to gamify? That means bringing in some of the competitive and goal tracking elements of gaming into a non-gaming space, such as, say, your salon. Research has proven time and again that cooperation with a healthy touch of competition...
.
Why Choose HairMax Software?
When buying a salon management system, you are not just buying a tool to run your business, but committing to a software company that will support you in your efforts to make your business as successful as possible. Continue reading →
What Others Say about HairMax