HairMax Salon Software Benefits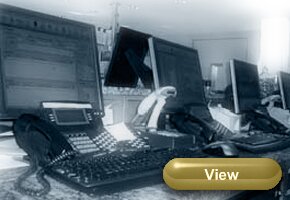 The HairMax software is designed to give you the best information available when it comes to retaining your clients. It contains a phenomenal client retention report that will breakdown who is losing clients, why they are losing them and where you should focus your efforts on making improvements.
Watch Video Here
to See How HairMax Works
Steve Sampson's Blog
Living It Up- Salon Furniture
Living It Up is a UK based salon furniture sales site with some beautiful designs. As we all know, how your salon looks can really impact your business. If your look doesn't fit you aesthetic you won't attract the kind of clientele you're...
Appraising Appraisals Part One
The appraisal (called performance review in the 9-5 world) is a integral part of running your salon. But how often should you do them and how can you make the most of them? We have a two part article filled with answers to all your appraisal questions...
Going Alt With Alternative Hair
The Alternative Hair Show in Westminster, England, and though the show was far away the styles were far out. The hairstyles were a gorgeous expression of our art and worth checking out. Who knows, you may just find some incredible inspiration from it...
Hair Following Fashion
One stylist got some incredible inspiration from fashion week. The eye catching patterns and colors that popped brought about this amazing coloring idea that you and your stylists can try with clients who want something less safe and more statement making....
.
Why Choose HairMax Software?
When buying a salon management system, you are not just buying a tool to run your business, but committing to a software company that will support you in your efforts to make your business as successful as possible. Continue reading →
What Others Say about HairMax