HairMax Salon Software Benefits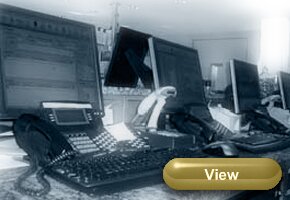 The HairMax software is designed to give you the best information available when it comes to retaining your clients. It contains a phenomenal client retention report that will breakdown who is losing clients, why they are losing them and where you should focus your efforts on making improvements.
Watch Video Here
to See How HairMax Works
Steve Sampson's Blog
Time For The Little Things
The difference between a good salon and a great salon is in the details. The little things that other places take for granted will make a huge difference in your business, especially in the days of the Yelp review in which we live. The music you play...
The Balance Between Fun And Professional
It's hard for those of us who love fun hairstyles to get rid of all the fun when we have to be professional. Thankfully, you don't really have to! If you're looking for a fun and professional look- or maybe your client is- we have one...
Standing Ovation
This is an industry where we are on our feet all darn day. We stand from the beginning of the shift to the end, with precious few breaks in between. In order to stay comfortable- and support our health while doing so, there are some tips we can keep in...
Operation- Blow Out Perfection!
Having strong blow-out technique is indispensable for a stylist, so we can always brush up on our blow outs! We've got the guide to perfecting your blow-out skills vetted by an industry pro here! Remember that different hair types require slightly...
.
Why Choose HairMax Software?
When buying a salon management system, you are not just buying a tool to run your business, but committing to a software company that will support you in your efforts to make your business as successful as possible. Continue reading →
What Others Say about HairMax