HairMax Salon Software Benefits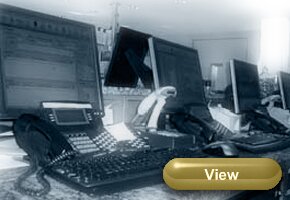 The HairMax software is designed to give you the best information available when it comes to retaining your clients. It contains a phenomenal client retention report that will breakdown who is losing clients, why they are losing them and where you should focus your efforts on making improvements.
Watch Video Here
to See How HairMax Works
Steve Sampson's Blog
How To Determine Fair Service Prices
It's a constant struggle for salon professionals to determine how to effectively and fairly price services for clients, especially for highlighting and low lighting. Some of the parameters to consider are by the mixed bowl, by the amount of time,...
New Trend Alert: Babylights
As the name implies, the new highlighting technique called 'babylights' is the hot new trend that mimics the subtle, dimensional hair color often seen on children's hair. Babylights are delicate highlights created using a very fine hair...
Coaching Your Salon Front Desk
The front desk of your salon is responsible for 5% of your overall sales, so how would you rate their service? Even if you think you have a pretty good front desk in your salon, there's always room for improvement. Making sure your software is up...
10 Tips For Increasing Profits During the Holidays
The holidays are the perfect time to boost your business if you know how to do it. These 10 tips can certainly help bring in some extra cash, and can be used year round! Some of the tips include celebrating innovation, making men a priority, offering...
.
Why Choose HairMax Software?
When buying a salon management system, you are not just buying a tool to run your business, but committing to a software company that will support you in your efforts to make your business as successful as possible. Continue reading →
What Others Say about HairMax