HairMax Salon Software Benefits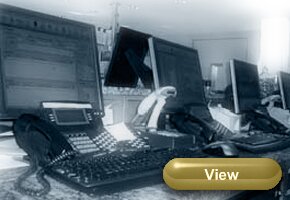 The HairMax software is designed to give you the best information available when it comes to retaining your clients. It contains a phenomenal client retention report that will breakdown who is losing clients, why they are losing them and where you should focus your efforts on making improvements.
Watch Video Here
to See How HairMax Works
Steve Sampson's Blog
Attract New Salon Clients With an Open House!
Are you looking for a fun, easy way to attract new clients to your salon? Try hosting an open house in your salon! You can serve hors d'oeuvres and beverages for a reasonable price, and set a table up for collecting contact information from guests....
Best Golden Globes Looks?
One of our favorite parts about watching the Golden Globes is seeing all of the beautiful outfits and hair styles, and if you're in the beauty industry, you probably agree! Here's the lineup of Professional Beauty Association's favorite...
How to Create Unity Amongst Stylists
Jealousy is  a common issue in the salon amongst stylists, so here is an article about how to create unity in the salon to keep the peace and avoid drama. There's bound to be some sort of competition or gossip at some point, especially if you rent...
Easy Salon Management Tips
Owning a salon involves several roles including manager, so here are some easy salon management tips to help you achieve the successful salon business you dream of. The first tip is to invest in training, for yourself, as well as your staff. The second...
.
Why Choose HairMax Software?
When buying a salon management system, you are not just buying a tool to run your business, but committing to a software company that will support you in your efforts to make your business as successful as possible. Continue reading →
What Others Say about HairMax