Managing Salon Clients
Clients are the lifeblood of any salon. Effectively managing and tracking clients has never been more important. Clients are easily managed by clicking on the clients button in the main tool bar.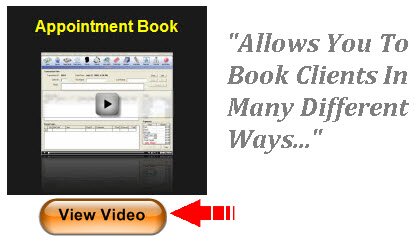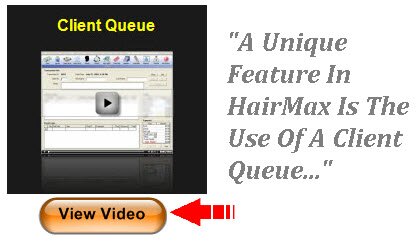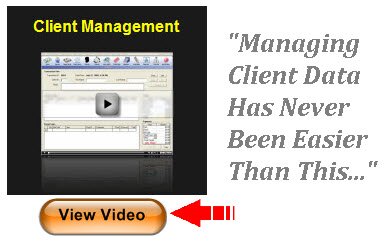 More HairMax Software Video Demos…

CLICK HERE To Watch "HairMax Overview" Videos
CLICK HERE To Watch "Salon Management System" Videos
We pioneered the Walk In Queue in our original version of HairMax, now we have taken it one step further. No longer is the queue simply for walk in salons, now salons of all types can take benefit from our advanced new client queue. Monitor your clients while they are in your salon and reduce the time they spend waiting.
The appointment book was designed to be simple and give maximum viewing area for appointments, while still giving you all the functionality you could want in an appointment book. Navigating through different days and views is just a mouse click away. Use the calendar drop down to select the exact day you want to view or click the arrows to browse through each day. Clicking an appointment expands the view to show you full details of the appointment and options. Schedule quick appointments by clicking directly on the appointment grid or select one of the three scheduling types at the bottom of the appointment book.
We provide plenty of options to capture information on your clients. We group all your client information, allowing you to update and view client information all in one place. HairMax allows you take photos of your clients and is compatible with virtually every digital camera and scanner on the market. Download Your FREE 30 Day Fully Functional Trial Here!